Thank you for your interest in partnering with Elevate Hope House to end Homelessness in Anoka County by providing financial support. Your donation is greatly appreciated!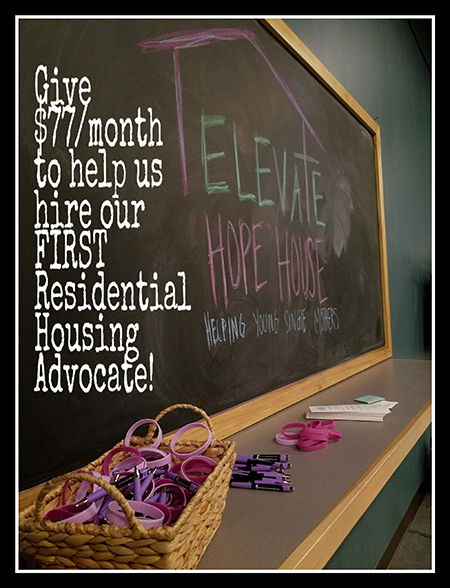 We are currently seeking financial partners to donate a suggested amount of $77/month towards hiring our FIRST Residential Housing Advocate. Learn more on our about us page today.
Elevate Hope House is a 501(c)(3) non-profit organization.
Our Federal Tax ID number is 81-5282491.
View Donor Privacy Policy and Rights