Melinda McDermott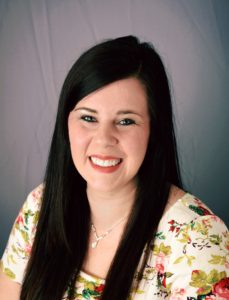 Melinda McDermott is the Founder and Executive Director of Elevate Hope House. She spends a great deal of time with her family, whether it's attending baseball games where her son pitches and her husband coaches or having tea parties with her preschooler. She has a variety of interests, but none more important than serving others in her community!
For the last 10 years, Melinda has been on a career path of leadership, initially in retail management, then working with businesses and families throughout the metro area. She earned both her undergrad in Business Management and her MBA from Bethel University. At the end of her MBA program, she realized that her heart truly resided with families and children, and she has spent the last several years working with organizations in Anoka County on the fight to end homelessness – specifically focusing on families.
In addition to her work with Elevate, Melinda is thrilled to also work for an Early Childhood Learning Center. The combination of leadership experience and career experience in early childhood education gives her an ideal perspective to steer our organization! While leadership is a priority, Melinda's overwhelming desire is to help guide the moms we work with on a path of self-sufficiency through Christ. "This is how we know what love is: Jesus Christ laid down his life for us. And we ought to lay down our lives for our brothers and sisters.  If anyone has material possessions and sees a brother or sister in need but has no pity on them, how can the love of God be in that person? Dear children, let us not love with words or speech but with actions and in truth." (I John 3:16-18, NLT)
Kelsey Shay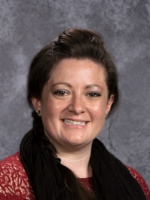 Kelsey Shay is the Director of Volunteer Programs at Elevate Hope House. She works for the Anoka-Hennepin school district, is involved in a number of aspects of ministry at her church in St. Francis, and teaches a few piano lessons to round out each week. Her family is close by and she enjoys any opportunity to spend time with them.
Kelsey has a B.S. in Child and Adolescent Development and an M.S. in Organizational Leadership. She has worked in Childcare Management for more than a decade, and is excited to use her education and skill for Kingdom work!
As we prepare to serve and to show Christ's love to those in need, the words of Jesus in the Gospel of Matthew ought to anchor our motives and encourage our hearts: "For I was hungry and you gave me food, I was thirsty and you gave me drink, I was a stranger and you welcomed me…Truly, I say to you, as you did it to one of the least of these, my brothers, you did it to me.' (Matthew 25:35,40, ESV)
Sherrie Berthiaume
Sherrie Berthiaume is the Director of Community Programs and Relations at Elevate Hope House. She has a passion for encouraging others and watching them succeed! She is excited to connect Elevate moms with programs, resources, and events in the community that will teach them life skills, which will empower them to succeed.
Sherrie is the Business Manager at Abeler Chiropractic of Andover.  She has volunteered at Hope 4 Youth, Granny's Closet and with the Children's ministry at her church. Sherrie enjoys spending time with her children and grandchildren at the cabin or just hanging out playing board games.
Shelly Houser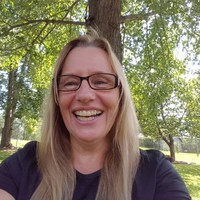 Shelly Houser is the Director of Career Services and Policy Consultant at Elevate Hope House. She joined our team because God is leading her to use her skills and past experience, both professionally and personally, to help others—especially to support moms in their essential job of raising the next generation.
Shelly is an M.Ed. and is the owner, in partnership with her son of a personal training studio franchise called MyHouse Fitness in Coon Rapids. She is also active in her community as a Coordinator of Tangible Blessings (a team of volunteers helping members of Church Community) and as a member of Northgate Church Board of Directors. Shelly's passions are faith, family, and fitness; she also gets excited about life-long learning! Her most rewarding moments have been when she has the privilege of witnessing "AHA" moments from people who she has been coaching – when a new concept hits home and changes their outlook and life in positive ways.
Fun facts about Shelly: she lives in a little log house in Ramsey with her husband, she has a son, daughter-in-law, and four grandchildren, and she loves to swim, walk, read, and oil paint.
Louie Leiberg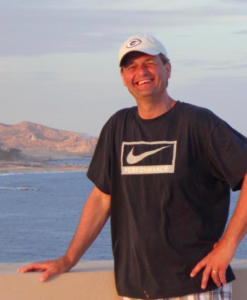 Louis Leiberg, Jr. is Elevate's Operations Manager. Louis works currently as a Quality Engineer and supervisor for 3M in St. Paul, MN. He has served on several committees over the years but came to Elevate because of his strong desire to help provide a support system for young mothers in crisis. Louis truly believes in the Elevate Hope House's vision: "For every young, single mom to realize her self-worth, and to ensure that her children and generations to come feel loved, valued, and empowered to achieve their dreams". This vision is directly aligned with his desire to help young mothers and to help them to feel God's love, hope and value. This will develop a great foundation for them and their children to achieve their dreams for generations to come.
Louis' experience in the non-profit realm is extensive and varied. He served on the United Way Committee at 3M, on the Planning and Zoning Committee for 6 years in Oak Grove, MN, and was the treasurer for the Oak Grove Lion's Club for 3 years. He has also served on the committee for "Life Matters" at Saint Patrick Catholic Church of Cedar Creek for 2yrs. In addition to his service-related responsibilities, Louis greatly enjoys spending time with his wife of 20 years and their 3 children in Oak Grove, MN.
Caryn Buxengard

Caryn Buxengard is the Director of Family Relationships and the Elevate Treasurer; she is an active wife and mom. Caryn works for Code42 Software, Inc. as a Revenue Accountant is very active in her church in children's ministry.  She loves to be outdoors and you will find her with her family in the spring, summer, and fall camping and enjoying God's creation!
Caryn has a B.S in Speech and Hearing Sciences with a minor in Psychology.  This education laid a foundation for her life and has supported her strong desire to help children and families be strong and healthy.
Tami Shinder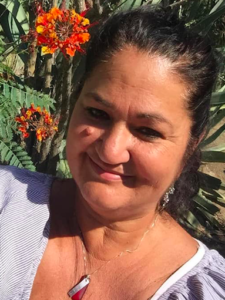 Tami Shinder is the Program Director and Director of Mentoring at Elevate Hope House. She has a passion for walking alongside people as they pursue God's purpose for their lives. Her volunteer experience spans from Hospice Care to Hope for Youth; she is also active in her church working in Care Ministries and First Impressions.
A driving force in Tami's life is the promise from Jeremiah 29 that God has a plan for each of us and that He is in control!